Msheireb Phase 4
Doha, Qatar
Phase 4 is a new Msheireb Downtown commercial hub, including four office buildings, retail and a public concourse linked to the primary transport node for the wider development area. The two high-rise towers, located at this pivotal intersection, are the tallest buildings within the district, holding the corner of the main streets and delimiting the southern and western perimeter of the development.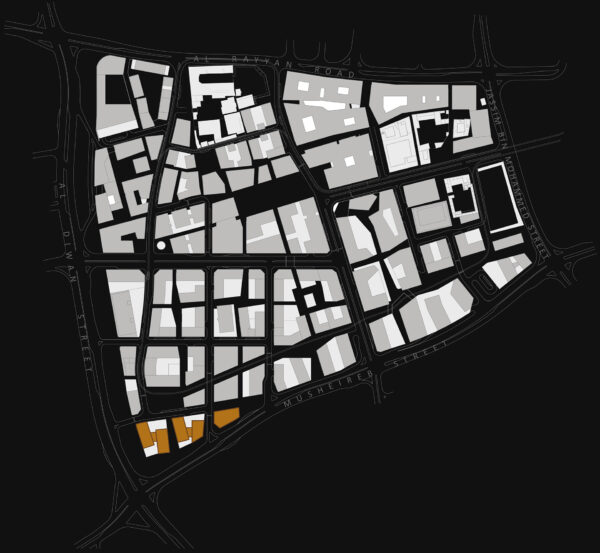 The towers create a new skyline for the southern rim of the bay, similar to the existing Western-style West Bay towers. Al Kaharaba Street is an iconic street in itself, connecting and aligning now with two important architectural references: the new Phase 4 high-rise buildings and Jean Nouvel's Burj Doha Tower across the bay.
The site is located as part of a sequence of public spaces south of Nakheel Square, with the two main towers providing natural shade to the square and the wider public realm. The project is directly linked to the world-class metro station and local tram network. The four high-rise Class A office buildings offer generous column free spans due to their exoskeleton structural principle. Their configuration into four interlinked towers offers a high degree of flexibility for single and multi-tenancy scenarios.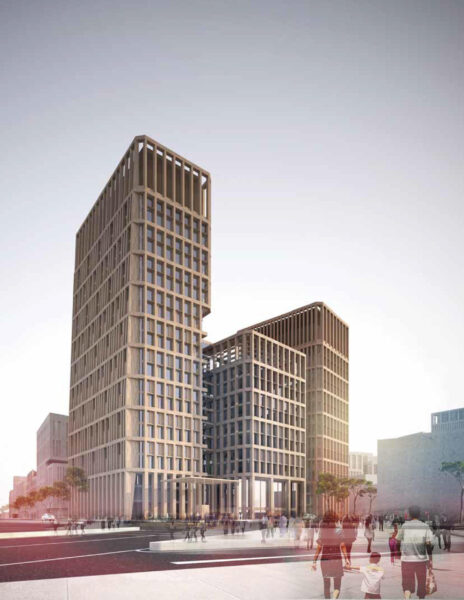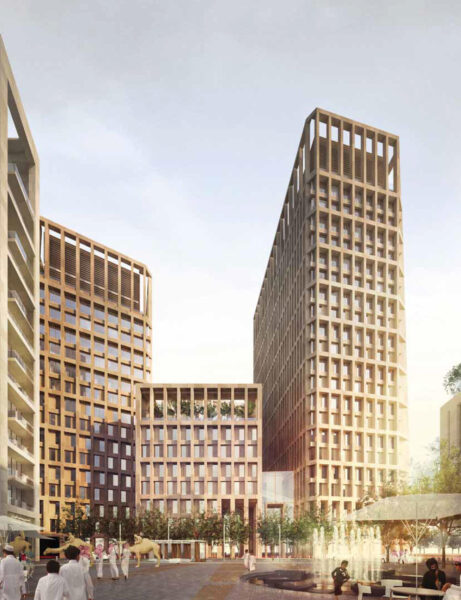 "Public spaces do not have a symbolic meaning anymore. They used to be power statements, commissioned by monarchy, the church or government. Now most of our public spaces are for consumers, such as shopping malls and airports. They are designed for transience, not as places where you want to linger, meet people and share ideas. The challenge today is to conceive of public space within the envelope of indoor space – literally to create an 'urban room' – somewhere where people feel comfortable and safe. Spaces such as this could change the perception of contemporary cities."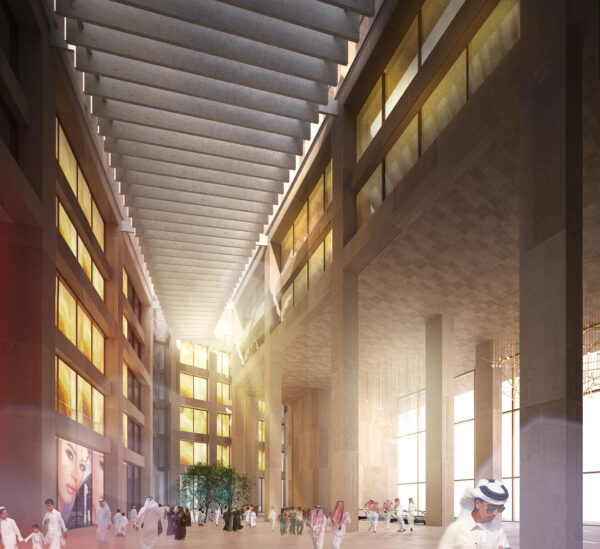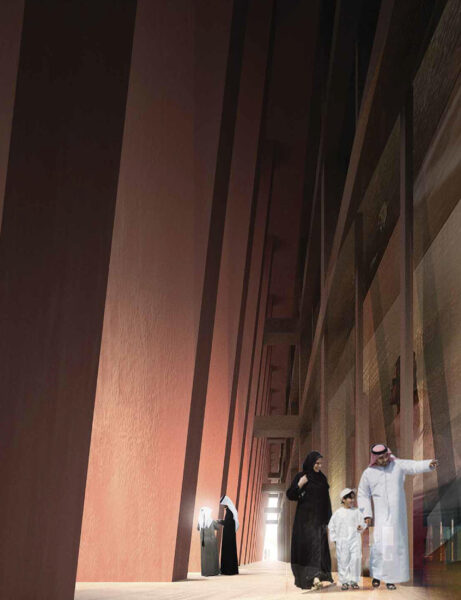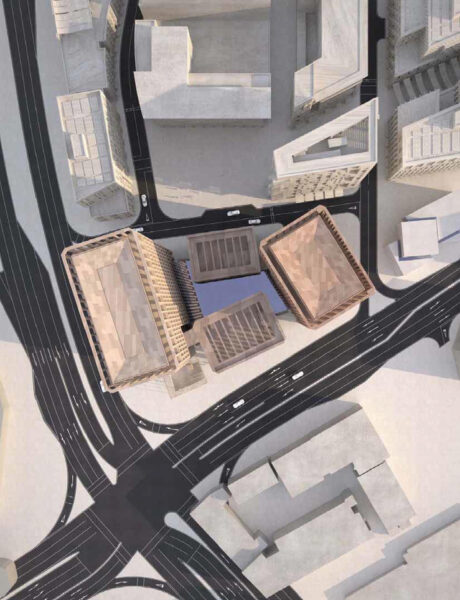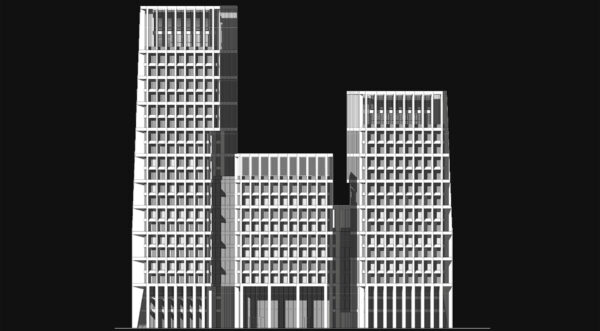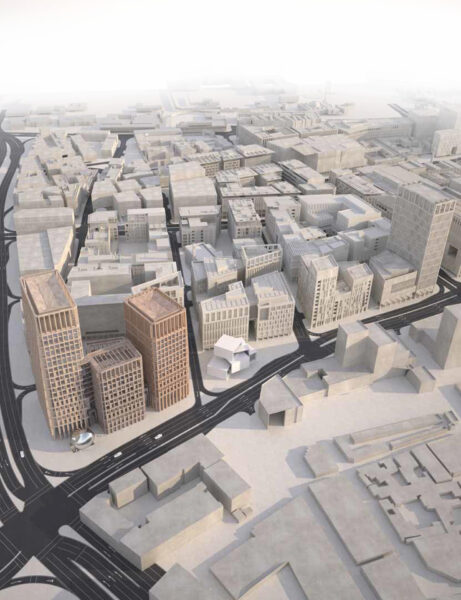 Project details
Client
Msheireb Properties