Msheireb Phase 1B
Doha, Qatar
Al Barahat Square acts as an urban meeting point for the development – an urbanized version of the traditional Qatari majlis. Public realm design draws from traditional spatial hierarchies as well as highly adapted passive strategies for thermal comfort. The central square acts as a 'living room' for the wider development, fostering communication, interaction and integration between different communities in the surrounding city blocks.
The project revives and renovates the historic heart of the Qatari capital. Nine mixed-use buildings designed by mossessian architecture form the main square of the wider regeneration master plan, facilitating spaces for housing, offices and retail.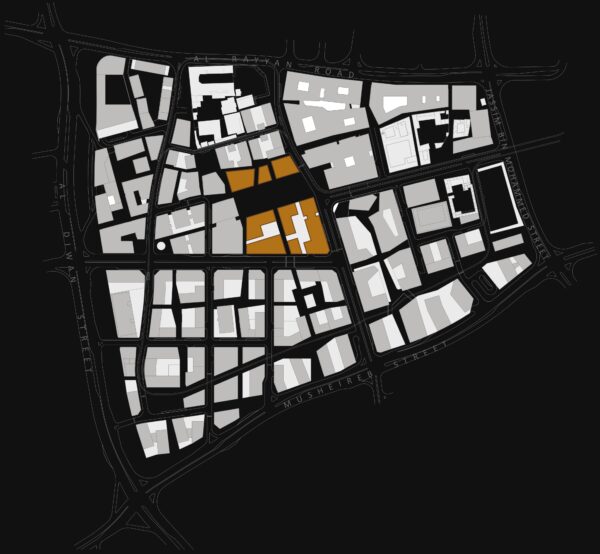 Learning from traditional design solutions, the design creates a modulated environment that works with nature: sun, wind and mass. As shade is first priority in comfort cooling, the design incorporates sheer density and tall narrow streets. Deep roof overhangs, recessed windows, decorative screens and ground level arcades layer the buildings and create shade throughout the year. The design employs a combination of strategies that work together to reinforce each other – in the way that successful ecosystems do.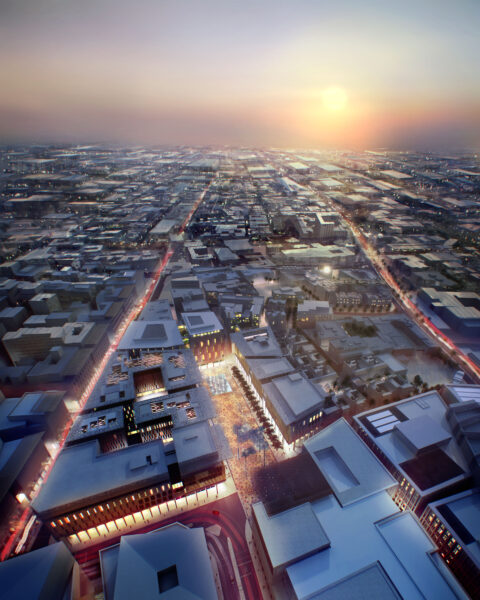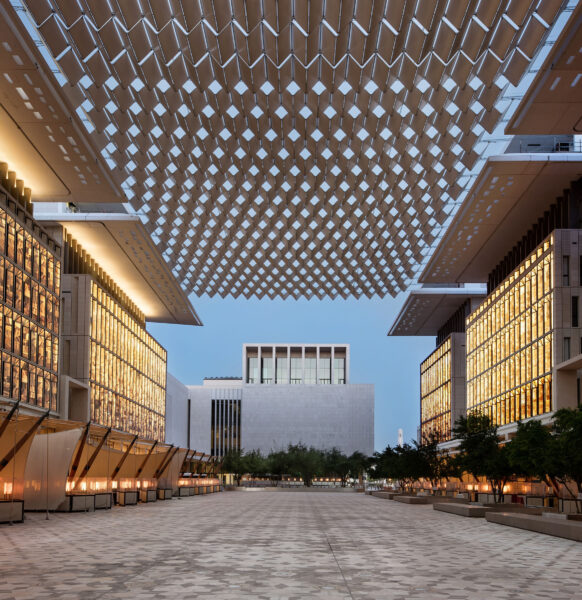 The floor of the square will be covered with a 'carpet' of stone slabs recreating the richness and warmth of a traditional interior. The facades of the buildings overlooking the square are strongly inspired by the Qatari vernacular and participate in the definition of a new Qatari architectural heritage.
Originally the winner of an international competition, mossessian architecture received two awards at MIPIM for Al Barahat Square, a new public space in Doha, Qatar and the heart of the Msheireb development plan.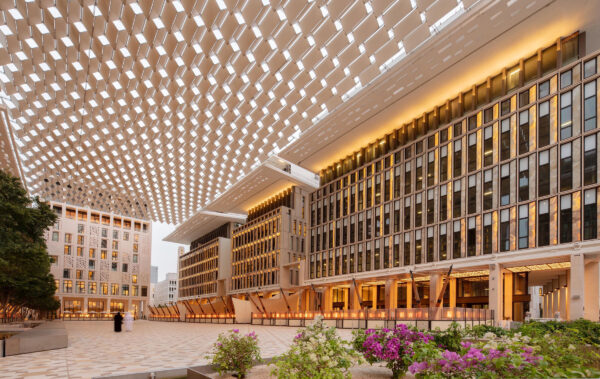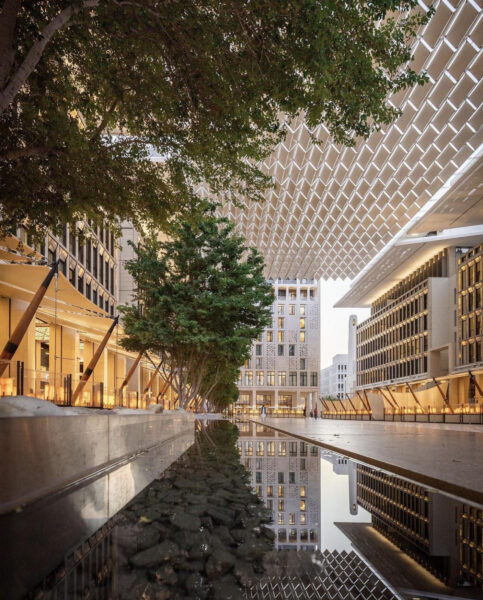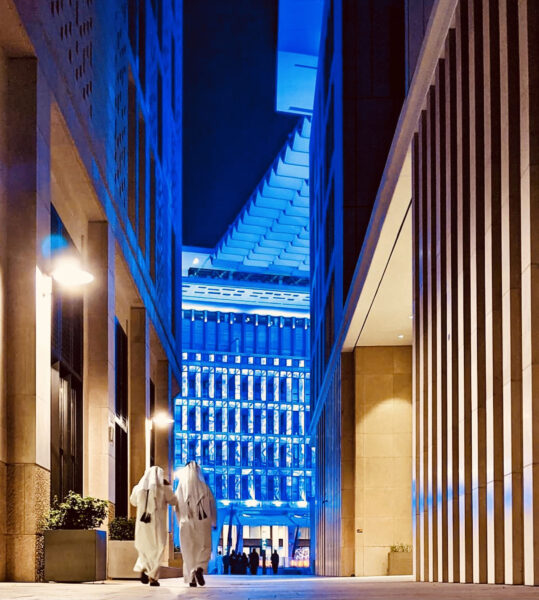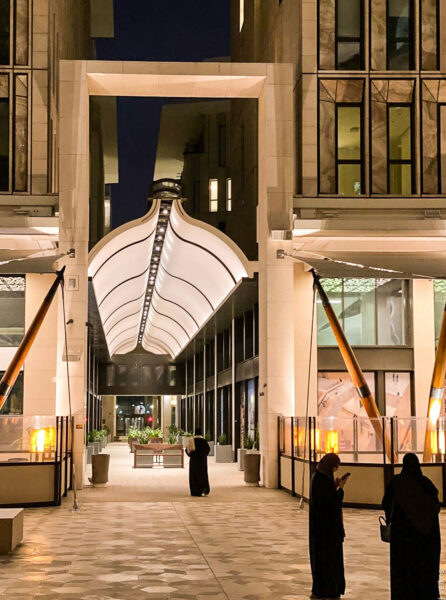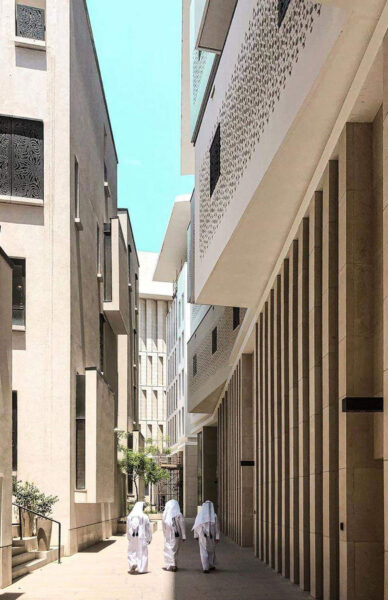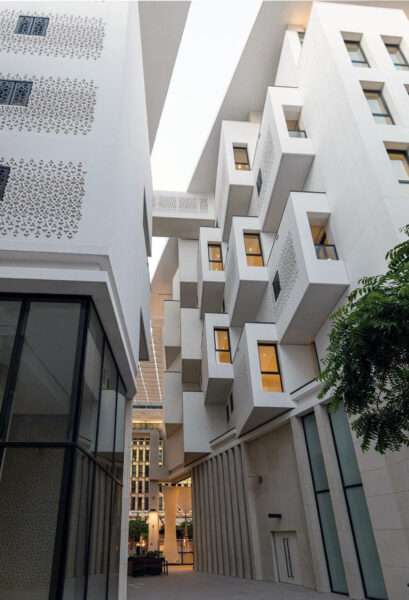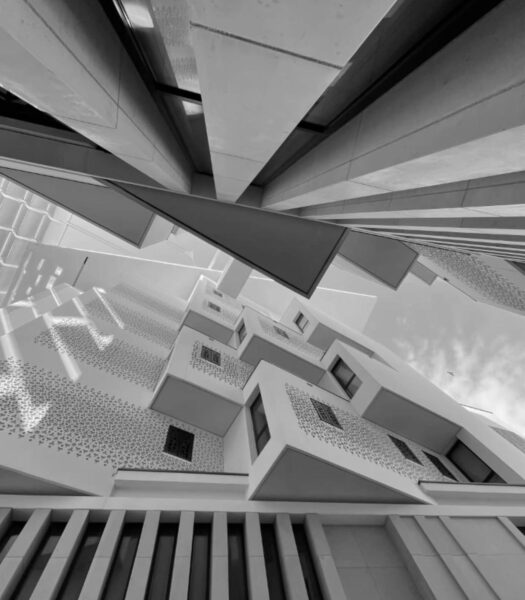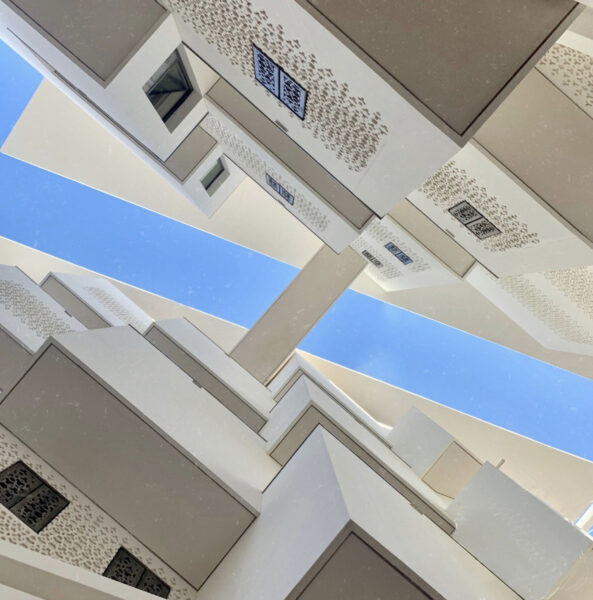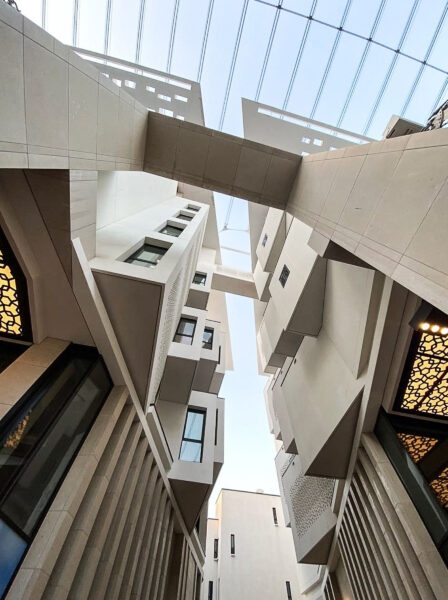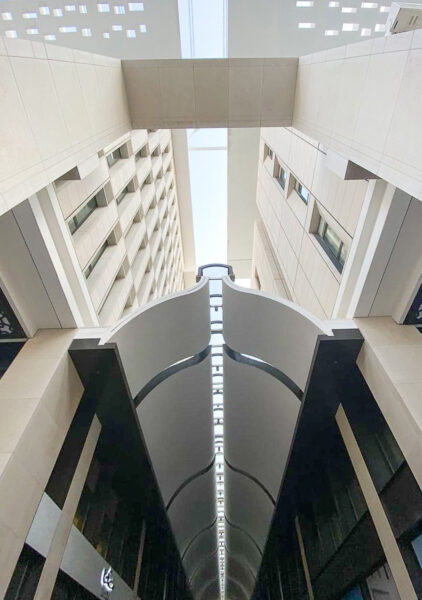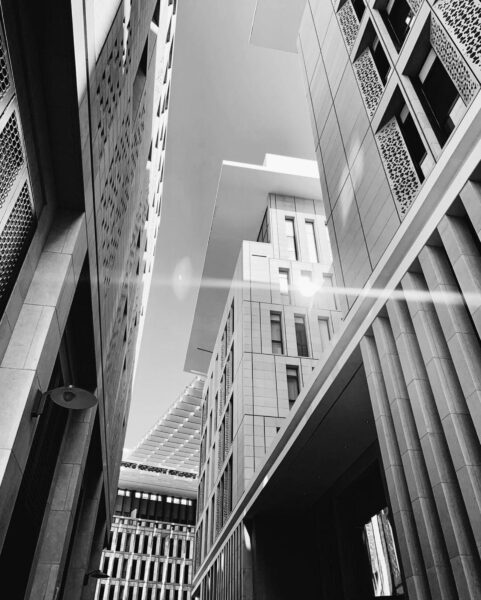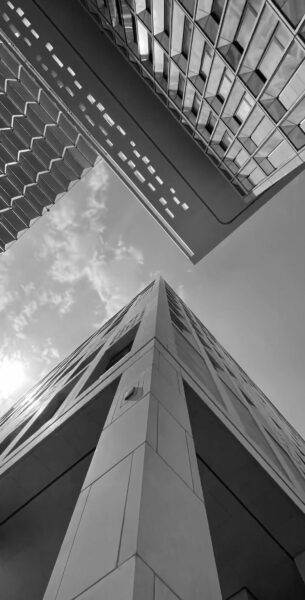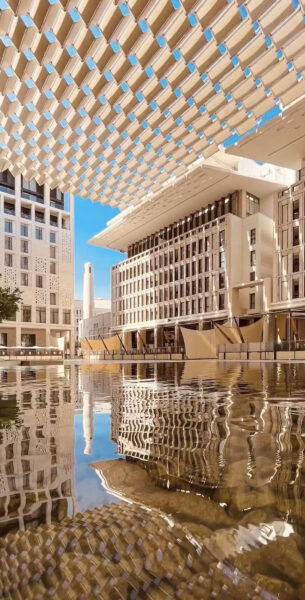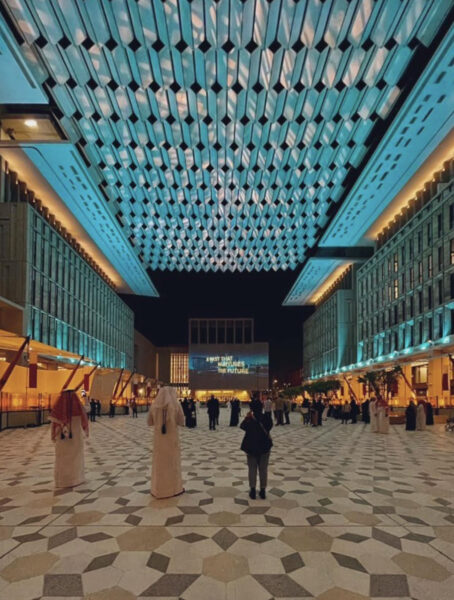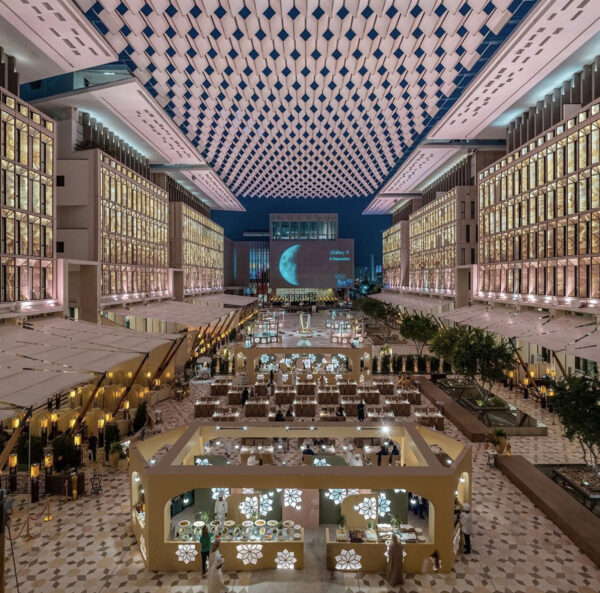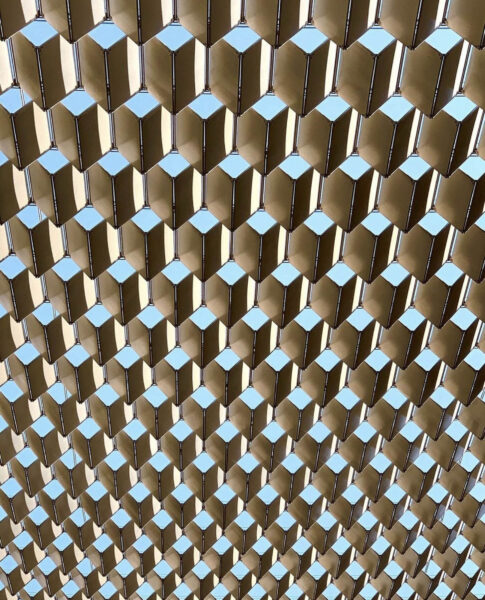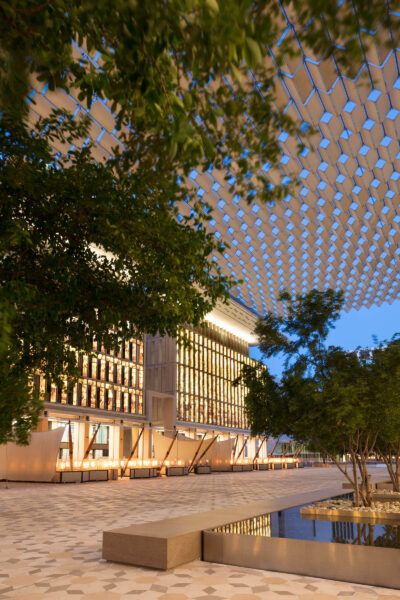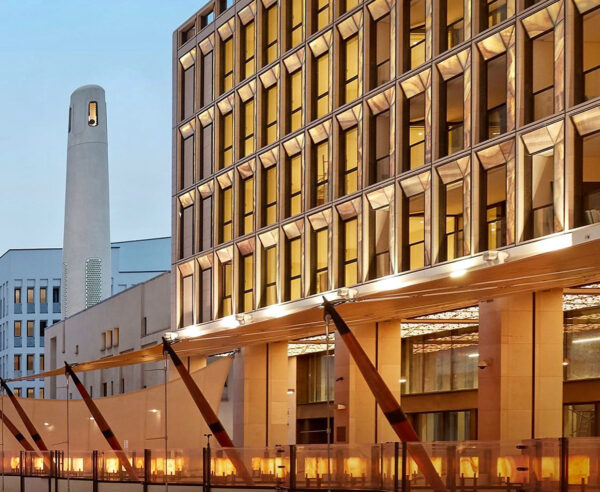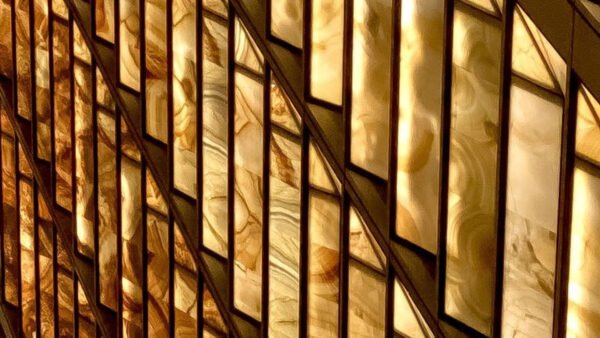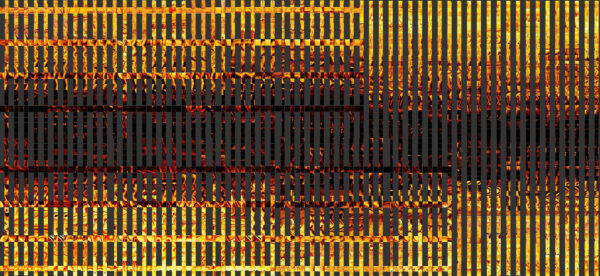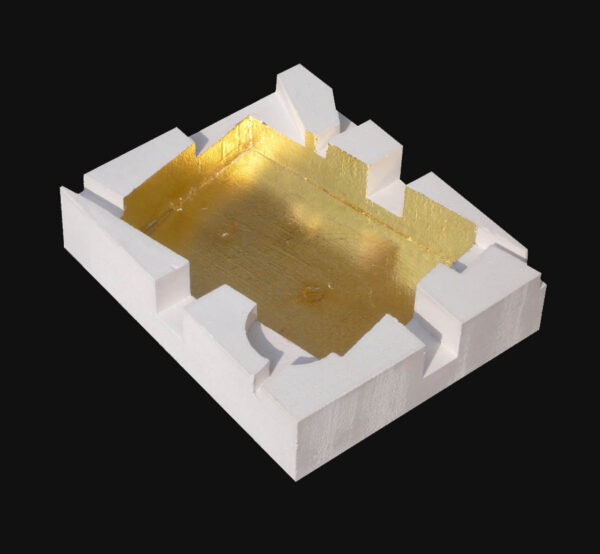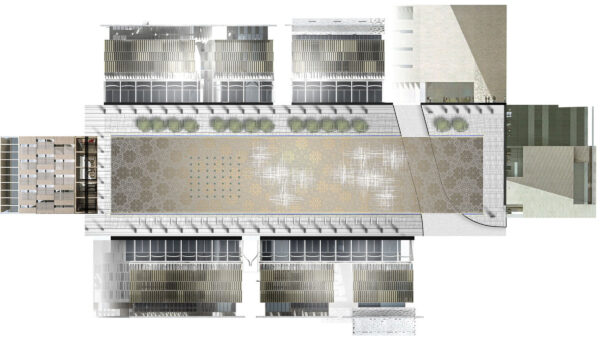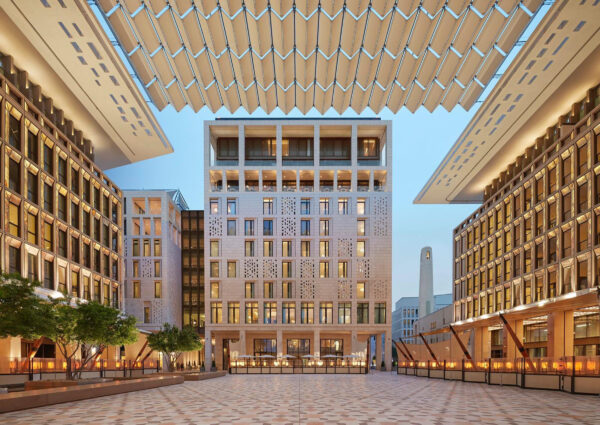 Project details
Client
Msheireb Properties
Facility
Mixed-Use, Office, Residential, Retail, Civic Square