Guggenheim Helsinki
Finland
Worldwide, the Guggenheim Foundation has proved that a single building can put a city on the map. So with Helsinki already firmly on the map, we have focused rather on providing a world-class building that sits harmoniously in and contributes to the existing urban context.

Our scheme recognises that today's museums can and should offer so much more than simply a viewing space for collections. Connecting the busy harbour-side to the public park, mossessian architecture's proposal for the Helsinki Guggenheim sees the museum making a significant contribution to the articulation and experience of the city, as well as providing a home for a world-class museum and its associated activities.

Our proposal – a ribbon that folds to link the edge of the harbour to the higher level park – extends the museum to bridge the Laivasillankatu Road, allowing visitors to enter from both park and harbour. The "ribbon" unfolds to reveal three curatorial zones: an area for outdoor public art in the courtyard that nestles in the fold together with a dramatic traffic underpass; space for land art on the landscaped museum roof which also offers a dramatic entertainment space giving Guggenheim visitors a unique and privileged vantage point over the sea; and finally the light-controlled environment within the building itself.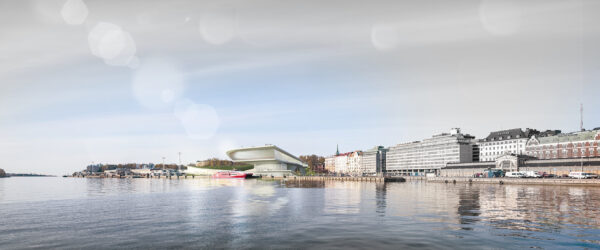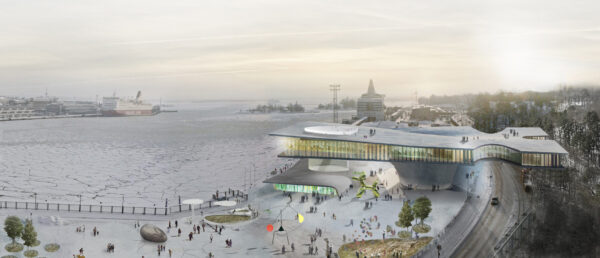 Project details
Client
Guggenheim Helsinki
Location
Helsinki, Finland