5 Merchant Square
London, UK
5 Merchant Square, located at the canal basin of mixed-use development in Paddington, London, redefines the contemporary city office block. The traditional corporate box is pierced by a red shard, the central of three triangles, which bursts through the side and top of the structure, creating a central, undeniable icon in the area. The three prisms break the building into legibly distinct elements, minimizing the mass of its 2,300 m² floorplates and housing a vast 15 storey atrium – an artwork in its own right.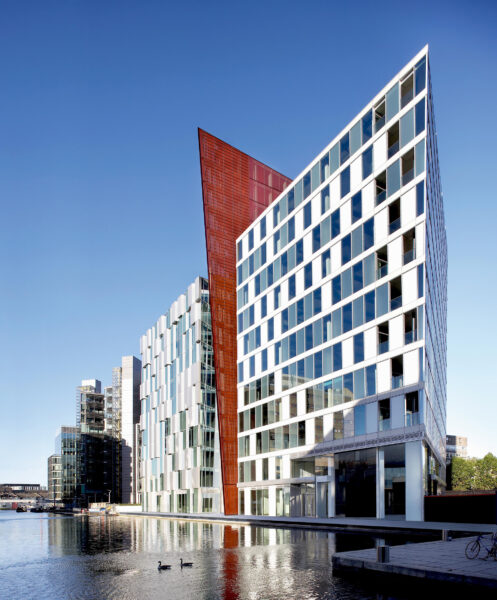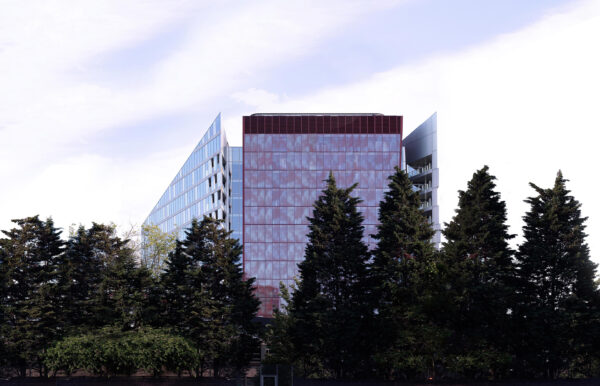 The dynamic form presents an animated façade on all sides, breaking-through and enlivening the canal frontage, addressing the existing office buildings to the west, and forming the western boundary of a new public square. The building's envelope features varied textures and patterns to emphasise lightness and improve energy efficiency, and includes a striking use of colour. The building is an elegant yet highly technical response to the growing demand for quality office space in London's West End.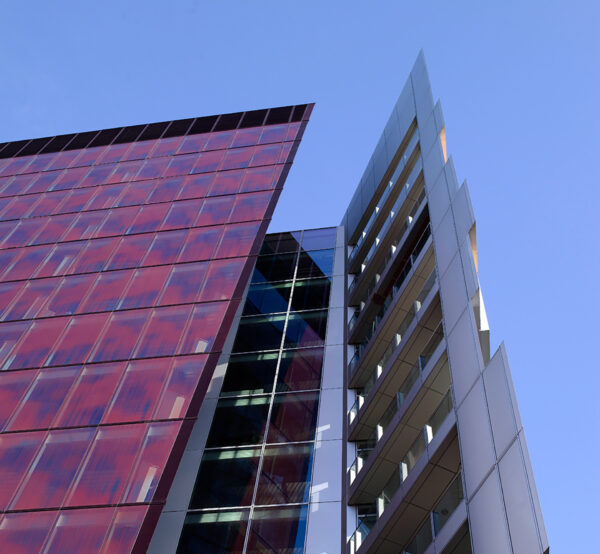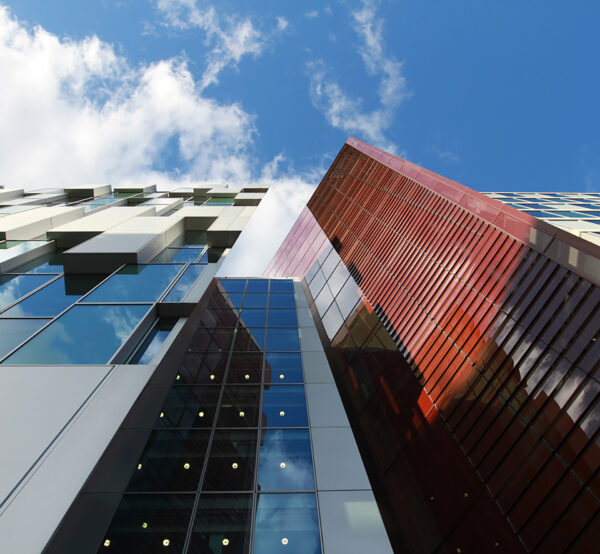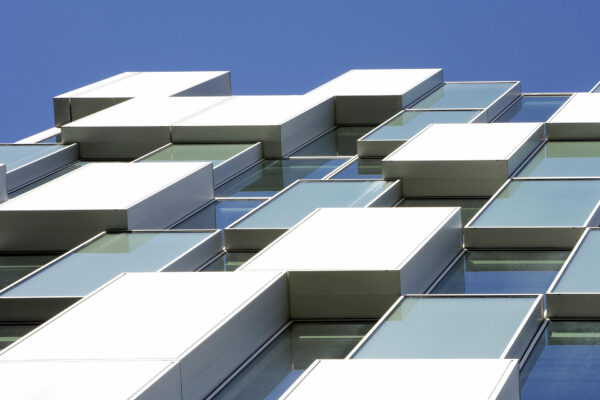 The sharp corners accommodate terrace spaces, shattering the hegemony of the corporate corner office, offering spectacular views of the city and unique 'communal' areas where employees are encouraged to meet. Bold, instantly recognizable, yet reacting to its context, the architecture condenses the complexity of the contemporary city into a single block.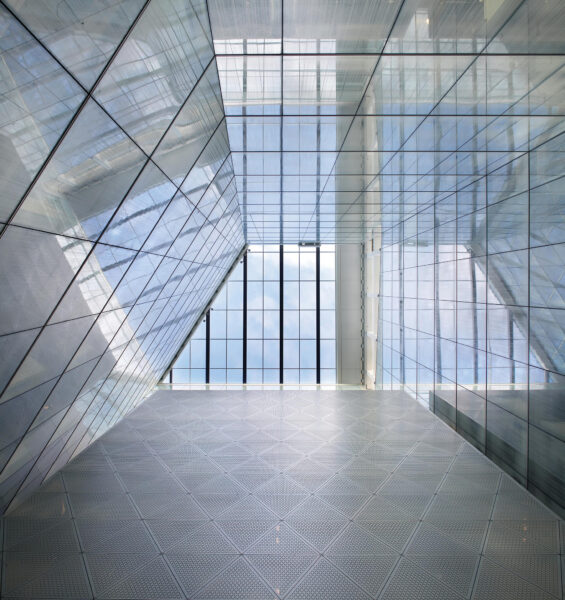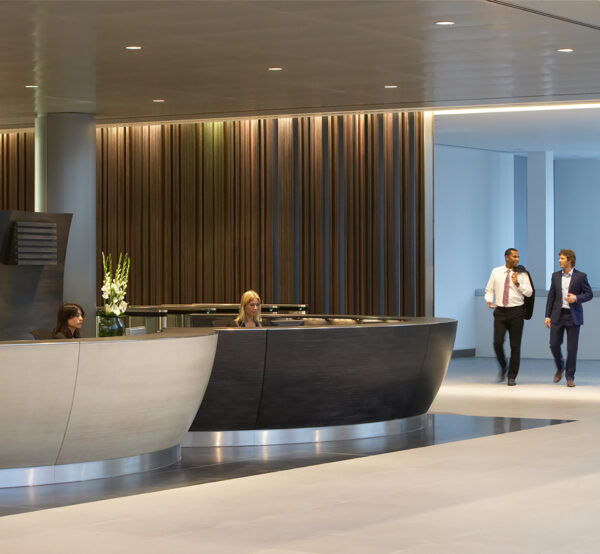 "No 5 Merchant Square, Paddington, is a building of statement. With its bold triangular volumes and dramatic fifteen storey atrium it has become a landmark structure within an exciting area of regeneration in the heart of London's West End."
Richard Banks
Development Director, European Land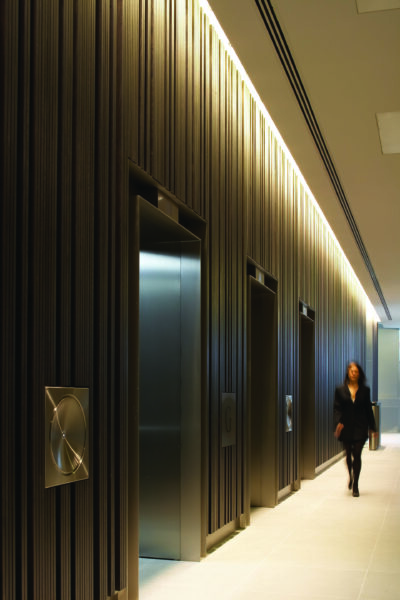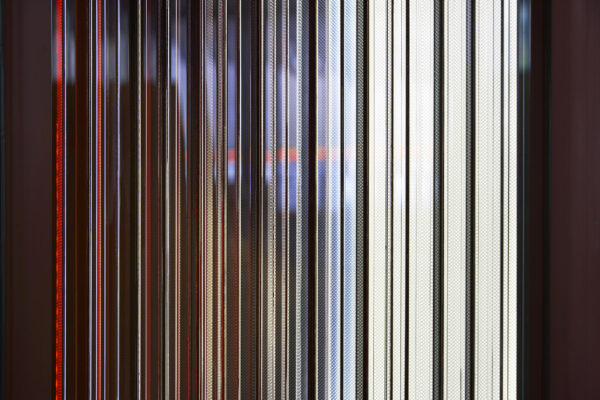 No 5 Merchant Square is a revolutionary office space: a beautiful and functional building which reflects a deep appreciation of culture, environment, urbanity, technology and sustainability.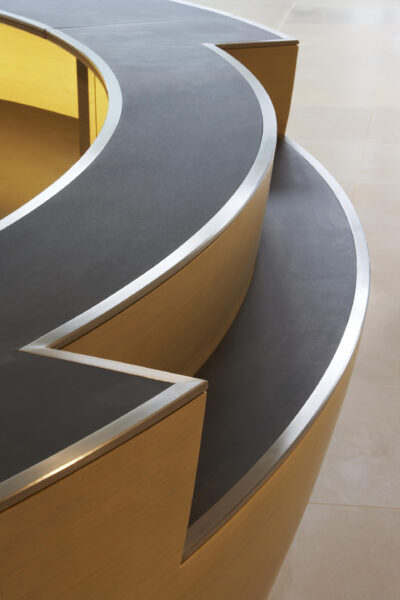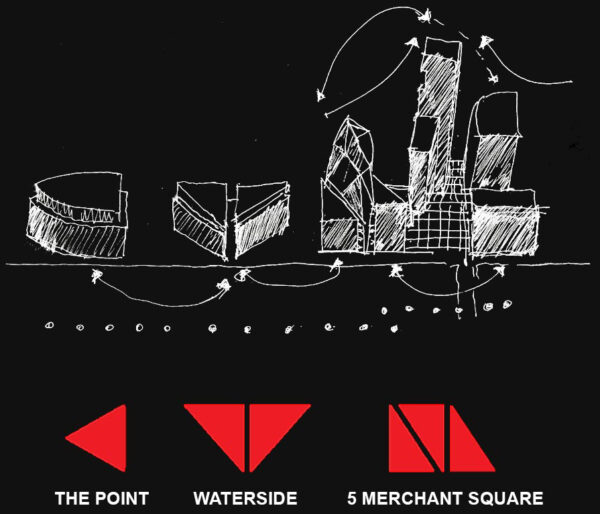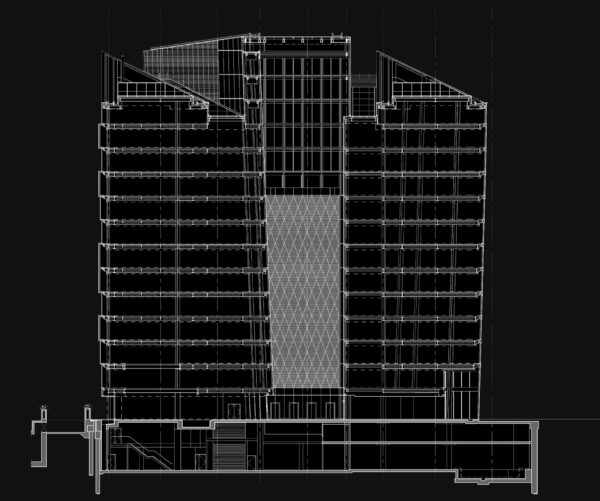 Project details
Sustainability Rating
BREEAM Excellent
Credits
Engineering
Structural Engineer, WSP Cantor Seinuk
MEP & Vertical Transport, Norman Disney & Young
Transport Consultant, Arup Transport Planning
Fire Consultant, Norman Disney & Young
Daylight & Sunlight Consultant, Schroeders Begg & Co.
Wind Consultant, RWDI
Environmatal Impact Assessment, Environ
Security Consultant, SES Strategies
Façade Access Consultant, Lerch, Bates & Associates
Quantity Surveyor, Goyne Adams
Estate Management Consultant
Broadgate Estates
Architects of Record
Perkins & Will
Visual Imagery
Miller Hare
General Contractor
Laing O' Rourke