ExxonMobil
Shanghai, China
For this project mossessian architecture was appointed by ExxonMobil to design the exterior envelope for their Research and Development Headquarters in Shanghai, from initial stages to construction administration.
Situated on the Shanghai Science and Technology Park, the client's brief was for a clean, timeless solution that would enhance their presence amongst the facilities of some of the world's major technology companies.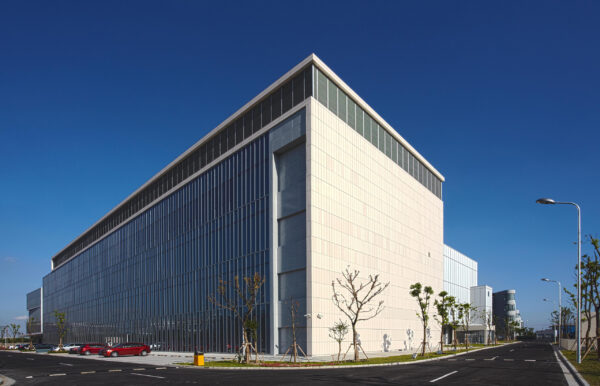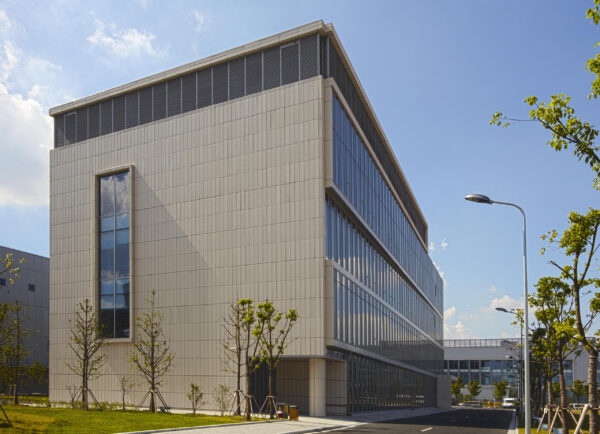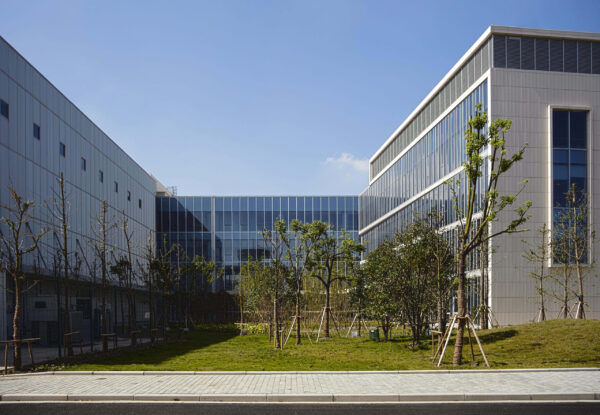 Our concept for the exterior envelope sought to find an architectural language that seamlessly accommodates the various internal requirements of the programme: research and development offices; laboratories and administration facilities. The wall is composed of a modular unitized system of narrow units varying translucent, opaque and clear glazing.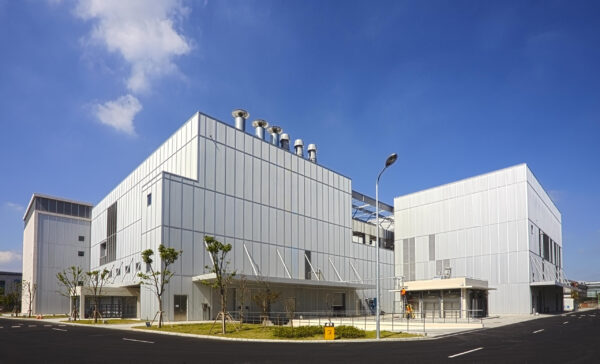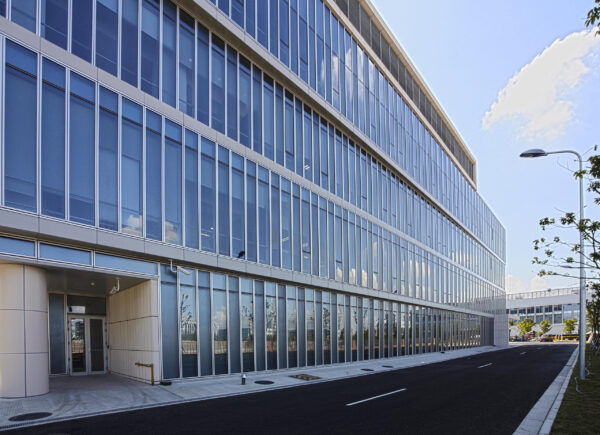 The design incorporates a modular unitized system with narrow U-glass units varying in translucent, opaque and clear glazing. These render the sense of light, creating a harmonious modulation from the outside and a pleasant working environment inside. The variations in opacity are determined by the internal use of the facility, linking function to the form of the envelope.
The dramatic frontal composition of the Eastern pavilion is created by twisting the floors in and out, rendering a greater effect of light and balance of mass. The mechanical plants are integrated within a continuous screen, embedding them in the mass of the building with a sense of unity.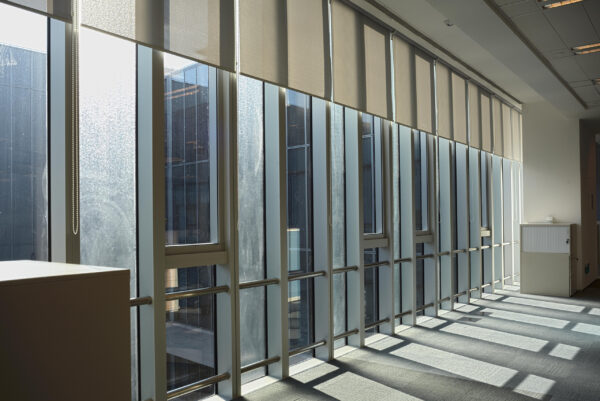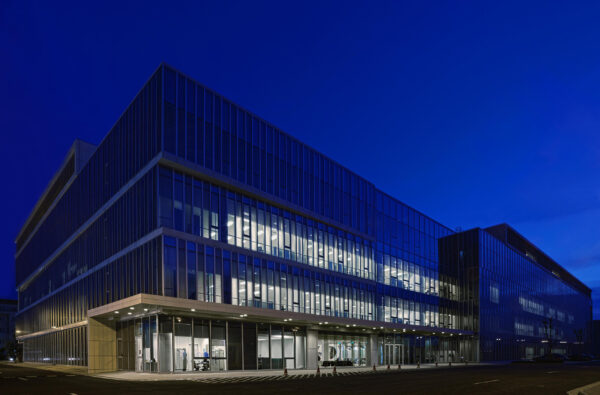 The project was designed in coordination and collaboration with Arup China and Hiesun architects in Shanghai.
Project details
Services
Full Architectural Services (Exterior Envelope)
Facility
Offices, Research Facility